Rent a charter bus with driver in Klagenfurt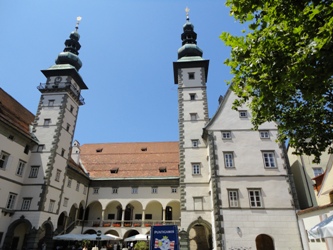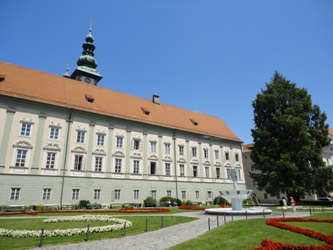 Do you wish to rent a bus in Klagenfurt? Well, buswithdriver.at is the right place to be! We make provision of minibuses and charter buses with driver for all sorts of transfers and sightseeing tours in Klagenfurt and excursions by bus in Graz, also for excursions by bus in Styria, Burgenland, Hungary, Carinthia, and Lower Austria and for trips by bus to Austria and Europe.
Through www.buswithdriver.at you can rent vehicles for ground transportations by minibus or charter bus for the following kinds of trips:
Bus transfers to Klagenfurt: Hire a bus driver in order to make a bus transfer to Klagenfurt, leaving from your hotel in the center of the city, from an event location, from a restaurant or from your office to, as fror example, a conference in Klagenfurt.
Sightseeing tours in Klagenfurt: Rent a coach with driver for a sightseeing tour in Klagenfurt. You may want to wander around in the old town of Klagenfurt or spend the day in the Minimundus amusement park, make a detour via the Worthersee Lake and go on a boat trip or simply visit the Pyramidenkogel.
Excursions by bus departing from Klagenfurt: Rent a bus with driver for an excursion to the Worthersee Lake or Saint Kanzian, to the Landskron castle or the Hochosterwitz castle, a guided visit of the Saint-Paul Abbey in the Lavant valley, a ride to the Obir Grottoes, a full day excursion to Ljubljana or Graz, an excursion to Grossglockner, Trieste or Venice.
Travels by bus to Klagenfurt: Rent a coach with driver for a bus travel in Austria or a bus trip to Germany, a bus trip to Italy, a journey to Croatia or Slovenia or elsewhere in Europe.
Airport bus transfer: Rent a vehicle with driver for a coach transfer to the Klagenfurt Adria Alpe airport or for a transfer by minibus or bus to the Ljubljana, Trieste or Graz airports.
---
If you wish to rent a bus with driver in Klagenfurt, do not hesitate to call in our team by phone: +43 1 966 02 61 or via email at at any time.
---
Recommended links related to the renting of buses in Klagenfurt
The bus rental service "Busvermietung Klagenfurt" provides buses with driver for sightseeing tours and transfers in Carinthia, Styria, Salzburg, East Tyrol, Italy, Slovenia, Croatia, Hungary and Burgenland. You will find trip suggestions on Carinthia Bus and visiting kaerntenbus.com. You can also hire competent guides or lecturers on http://www.guidedtours.at/ for your tourist visits in Carinthia.