Rent a charter bus with driver in Innsbruck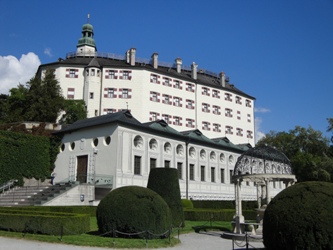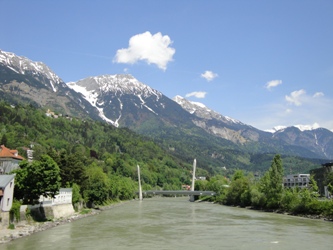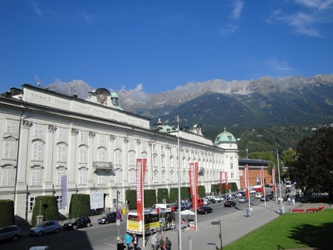 For a fast and easy booking of a bus with driver in Innsbruck, please contact our team at buswithdriver.at! We arrange the provision of minibuses and charter buses for transfers by bus and visits by bus in Innsbruck and also for excursions by bus in Tyrol, Bavaria, Salzburg, South Tyrol, Vorarlberg and for travels by bus in Austria and all over Europe.
Through www.buswithdriver.at, you will be able to rent vehicles -such as shuttles or buses- for the following kinds of trips:
Bus transfers in Innsbruck: Book a bus transfer in Innsbruck leaving from your hotel downtown, a cultural event, a tavern, your working place or any other location to a congress or anywhere in Innsbruck.
Bus sightseeing tours in Innsbruck: Rent a coach with driver for sightseeing tours in Innsbruck on your way to a guided visit of Innsbruck including a visit of the old town, a visit of the Ambras castle, a trip to the Bergisel stadium a coffee break on the jumping hill in Bergisel, a visit of the Bellfoundry in Grassmayr, a trip to Hungerburg, a visit of the Ferdinandeum Museum in Tirol, of the Museum of Tirol Popular Art or of the Hofkirche church in Innsbruck.
Bus excursion leaving from Innsbruck: Rent a coach with driver for an excursion by bus to the Neuschwanstein castle or to the Aachensee Lake, a visit of the Dolomites, a detour via the Stubai glacier, an excursion to the Zillertal valley and the Otztal, across Kaiser moutain range, a shopping spree in Sterzing, a full day excursion by bus to Salzburg or Munich or a guided visit in South Tyrol including the cities Bolzano and Merano.
Bus travels leaving from Innsbruck: Rent a bus with driver for bus journeys in Austria, to Germany, Italy, Switzerland or any other European country.
Airport transfer: Book an airport transfer by charter bus with driver to the Kranebitten airport in Innsbruck or for a minibus or bus transfer to the Bolzano, Munich or Salzburg airports.
---
In order to rent a charter bus with driver in Innsbruck, please call our team: +43 1 966 02 61 or write an email at .
---
Recommended links related to the renting of buses in Innsbruck
The bus rental service Innsbruck Bus offers its services for the renting of vehicles with driver for guided visits or transfers in Tyrol and South Tyrol, Vorarlberg, Salzburg and Bavaria. You may ask for smaller vehicles such as cars, limousines or shuttles for transfers or sightseeing tours through Innsbruck Limousines. We higly recommend you to take part in a dinner show in Innsbruck rythmed by local Tyrolean tunes and dances.